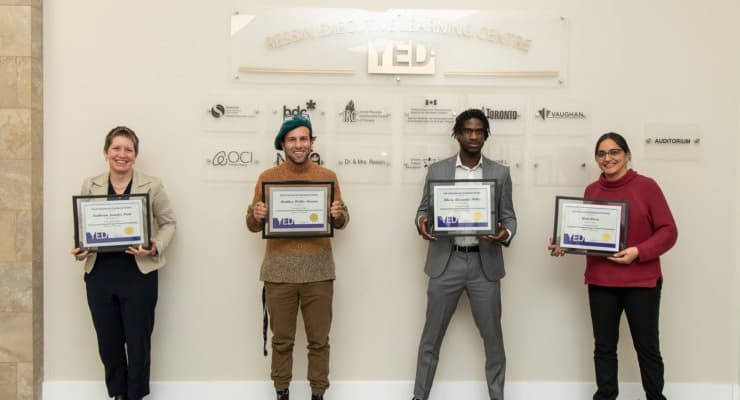 On February 2nd, YEDI had the opportunity to host an in-person hybrid venture fair with our Not-for-Profit graduates! It was wonderful to hear the pitches of our entrepreneurs. Our hybrid learning classroom allows us to seamlessly immerse our virtual participants into our in-person learning environment for optimal experience and collaboration.
These passionate change-makers got the opportunity to showcase their pitches to a diverse audience pertinent to their unique missions.
YEDI wishes all the graduates of the 2022 Not-for-Profit program luck with their future endeavours!
Share This Story, Choose Your Platform!