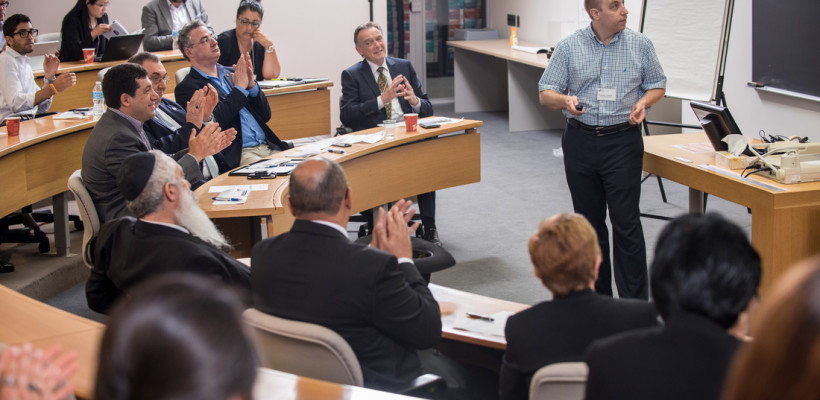 YEDI PRESENTS: SPRING VENTURE FAIRS
Marking the culmination of 4 months of hard work, graduates of the Spring Incubator and Existing Not-For-Profit tracks pitched their ventures to YEDI's funder audience on
June 26th and 29th.
Events featured remarks by various politicians, YEDI partners and supporters including: Dr. Marat Ressin (President, YEDI), Dr. Alan Middleton (Executive Director, SEEC),
Gail Gillian (President, Canadian Association of Business Incubation), Hon. Mayor Maurizio Bevilacqua (City of Vaughan), Hon. Peter Kent (MP, Thornhill), Hon. Mark Adler (MP, York Centre), Rabbi Yoseph Zaltzman (JRCC) and Ms. Jennifer Ladouceur (Economic Development City of Vaughan).
We look forward to their continued success!
Have a start-up idea? Growing an existing venture or not-for-profit organization?Applications for the Fall 2015 Incubator and Existing Not-For-Profit tracks are accepted until August 16, 2015. Please follow this link to apply and learn more about YEDI's various program tracks.