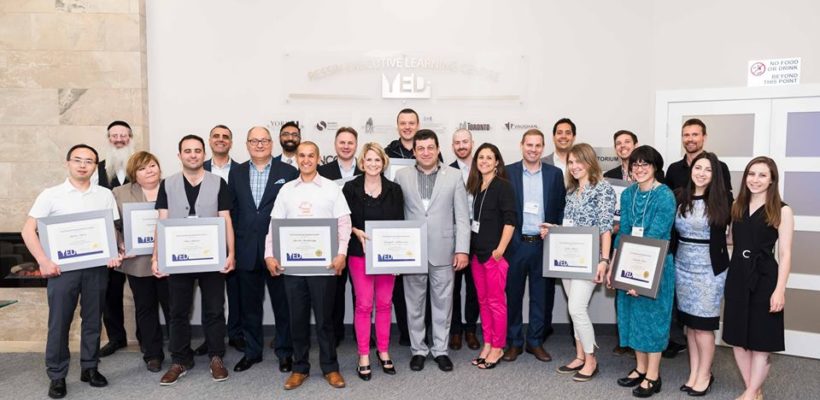 YEDI Spring 2017 Venture Fairs
Marking the closing of 4 months of hard work, graduates of the Spring 2017 Incubator Track and Existing Not-For-Profit Track pitched their ventures to YEDI's funder audience on June 27th and July 14th.
The events featured remarks by Dr. Marat Ressin (President, YEDI) and various YEDI partners and supporters including Dr. Alan Middleton (Executive Director, Schulich Executive Education Centre) and Raphael Costa (Manager, Vaughan Business Enterprise Centre).
Following the formal pitch presentations, which took place at Vaughan City Hall and at our YEDI Business Acceleration Campus, the participants offered a closer look into their ventures and projects while networking with guests from different industries and organizations supporting entrepreneurship and changemaking in Canada.
YEDI would like to congratulate all of our graduates for their hard work!  We look forward to seeing you grow and succeed even more. Thank you as well to everyone who attended the Venture Fairs and for your continuous support of YEDI.
Have a start-up idea? Growing an existing venture or not-for-profit organization? Applications for the Fall 2017 Youth Program and Not-For-Profit Tracks are accepted until September 20, 2017. Please follow this link to apply and learn more about YEDI's various program tracks.