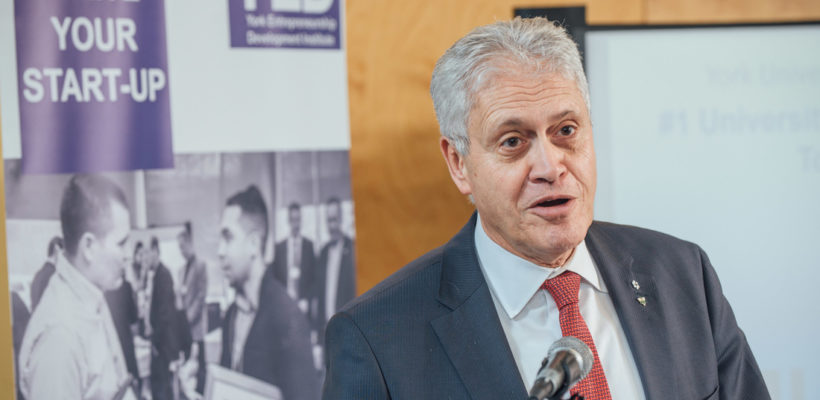 YEDI Recognized For Achievements by York U President
On March 9 York University President Mamdouh Shoukri joined YEDI for a celebratory event marking the Institute's achievement as the Top 3 University Linked Accelerator in North America and #1 in Ontario as ranked by UBI Global.
"York University offers some of the most creative entrepreneurial programming available, and YEDI has played an important role in helping us to achieve that. With the initiation of resources such as the Schulich Executive Education Centre and LaunchYU, YEDI has come a long way towards realizing its mission of providing innovators from any sector or industry top-tier training, business education, and mentorship. It is wonderful to see organizations such as UBI Global recognizing YEDI for what it is—a key catalyst for growing the knowledge-based economy in Canada and around the world."
Mamdouh Shoukri, President and Vice-Chancellor, York University
​We look forward to continued joint success!