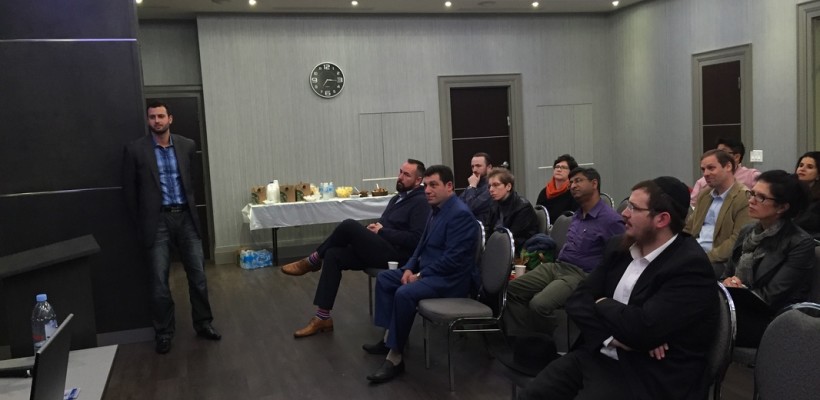 5 THINGS YOU MUST BE DOING ON YOUR SOCIAL MEDIA
On Monday October 26, we hosted our quarterly alumni networking event on the ever popular topic of social media. Alumni learnt valuable tips and insights from industry experts Blue Door Inc.
For those who were unable to attend the event in-person, here are 5 things you must be doing on social media:
1. Create great content 
– Re-post or create content that is relevant and will be interesting to your target   market.
2. Distribute content (ads, hashtags, contests, influencer network)
– With so much content being published every second, it may be difficult for your target audience to find you without some added help in getting their attention. Some free and easy ways to get your content in front of a larger audience is by using hashtags which are relevant to the post and audience. Additionally, investing in ads across relevant social media platforms can increase exposure in a shorter period of time.
3. Engage with customers & prospects
– Your customers, both past and future, are human. They would like to interact and feel that there is another human on the other side of the screen. Some useful ways to do this are: respond 100% of the time, like, comment & share, use a name and always provide exceptional service.
4. Use tools
  – It can be a challenge to manage a social media presence while simultaneously overseeing many other aspects of your start-up or organization. To make the process more manageable, consider using free platforms such as Hootsuite to pre-schedule posts and Followerwonk to quickly find potential followers and influences in your industry. 
5. Measure results
– In order to know whether your strategy is working or not, you must invest time into measuring it along the way. Consider important metrics such as:  followers, engagement, sales, phone calls and web traffic among others. 
The event was hosted at the newly renovated JRCC East Thornhill and refreshments provided at the event were generously donated by Tov Li and DANI Toronto. ​